Des Moines Painting Specialist
JC Toland Painting is your Des Moines painting specialist. We service the Des Moines area and provide exceptional painting services. Our qualified team can help you with any and all of your painting needs. But we can also do so much more!
JC Toland offers the usual interior, exterior, and general painting services. But we also provide services such as fire damage restoration, wallpaper removal, electrostatic painting, and decorative painting. These are not services offered by many other painting companies, but JC Toland Painting wants to be a one-stop-shop for all of your painting (and other) needs.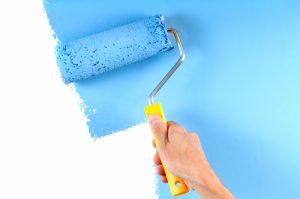 We take pride in our work and ensure that our customers are satisfied with the results. Our team is qualified in many different areas and many specialize in one area of painting to help you get the best quality work done on your project. We have crews who work on exterior paint, interior paint, commercial paint, and new construction painting only, allowing them to focus on quality.  
At JC Toland Painting, we want to help you get the best possible results and we work hard to provide that, every time. We are some of the finest Des Moines painting specialist, providing services that many others don't offer. We can help you with just about any of your painting, staining, and sandblasting needs, but we always put quality first.
Learn more about our services, schedule a free estimate, and feel free to contact us with any questions you may have about your painting project. We are happy to help you get the job done right.