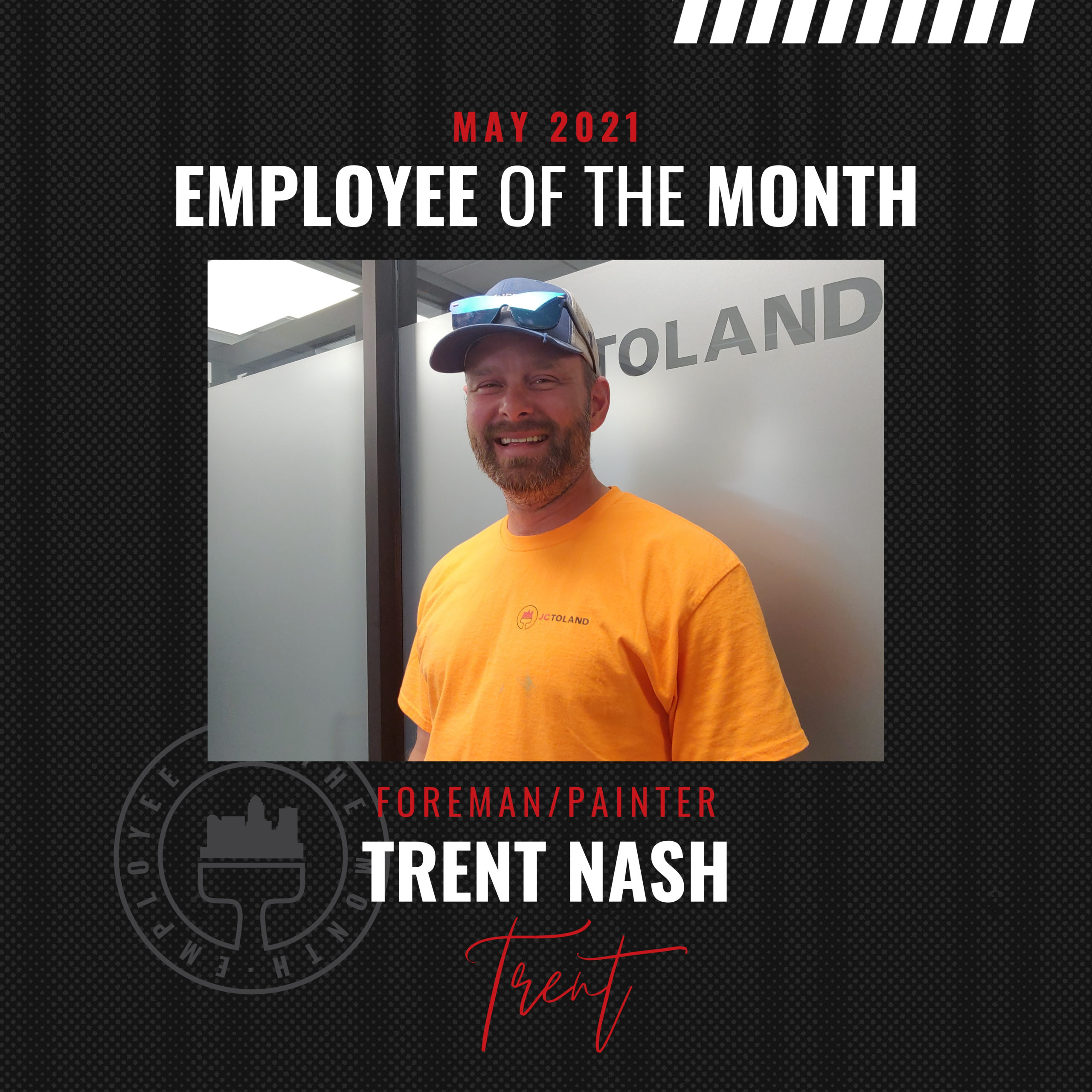 Meet JC Toland's May Employee of the Month, Trent Nash
Trent Nash is a Painter/Foreman with JC Toland. He's been with the company for four years. Known for his sense of humor, Trent is a valued part of the team. Anyone who has worked with Trent knows that he is easy to get along with at the job site. He brings a sense of practicality when it comes to getting the job done and done right – he prides himself on being able to start a job and finish it.  His best memory from his first job is working with Zolotone.
Trent stays busy outside of work. He enjoys going to his son's baseball games and his daughter's gymnastic meets. When he is not busy with his kids, Trent loves cheering on his favorite teams, the Chicago Cubs and the Denver Broncos. Fun fact about Trent? If he had any superpower, he would want the ability to teleport.
Your work has not gone unnoticed – enjoy your free PTO day! Congratulations on behalf of the entire JC Toland Team!