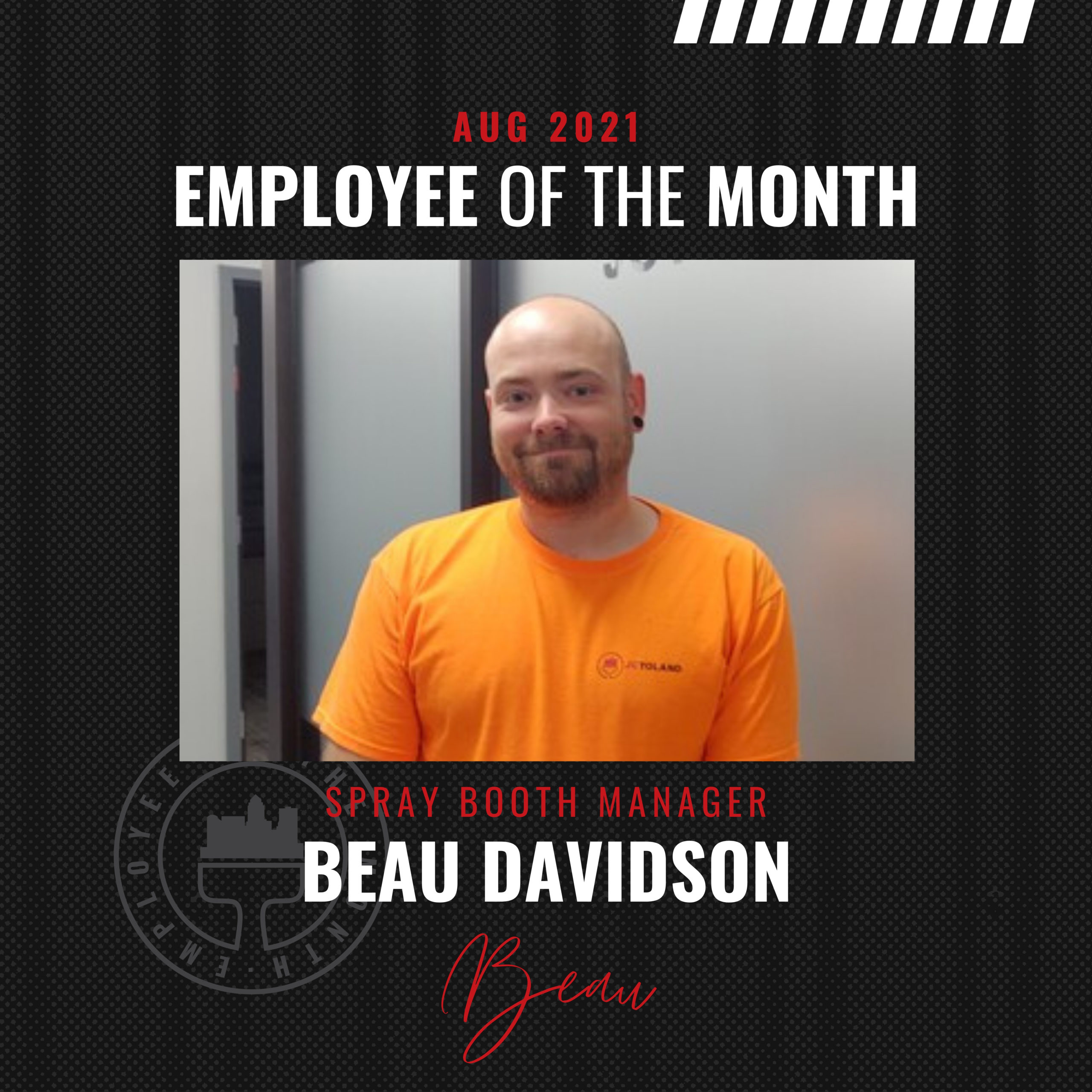 Meet JC Toland's August Employee of the Month, Beau Davidson
Beau Davidson is a Spray Booth Manager with JC Toland. He's been with the company for four years. Beau's favorite thing about his job is that he gets to keep learning while teaching others. He believes that skill only gets you so far, but pride will take you all the way. One of his most proud career highlights was doing the Sun Dome with Jonny W.
Outside of work, Beau enjoys fishing, art, and disc golf. He plans to spend some of his free time sitting on the beach. Fun fact about Beau? If he had any superpower, he would finish a job with a snap of a finger.
Your work has not gone unnoticed – enjoy your free PTO day! Congratulations on behalf of the entire JC Toland Team!